Doug, over at the Power T, has a great post about the slight, subtle difference between pregame at say… a place like Neyland Stadium to pregame at oh… say, a Cal Memorial stadium.  Check it out, it's really funny.
Well, since Doug has covered the intros, I thought I'd contribute, and offer up a little comparison of reactions as seen from the stands, in terms of well… level of madness.  Let's have a look-see.
Obviously, this is a biased blog, but I'm trying my best to be fair here.  So, here is a video from a game against one of our biggest rivals, Alabama, where Tennessee scores a touchdown, along with the subsequent crowd reactions.
Tennessee vs. Alabama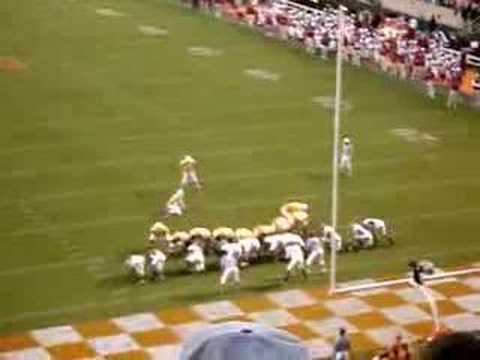 Tennessee vs. LSU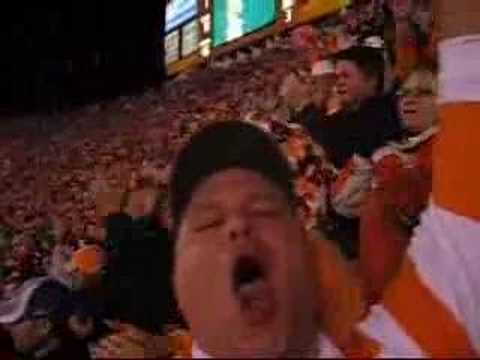 Now, I've looked around a bit at several different videos that are available, and I found a couple videos of Cal games against Oregon and UCLA respectively.  They would seem to me to be relatively "big" games, and quite frankly, I was impressed with the first vid crowd reaction.  The second one?  Well… not so much.
Cal vs. Oregon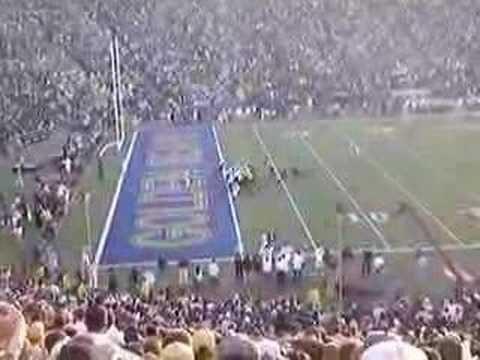 Cal vs. UCLA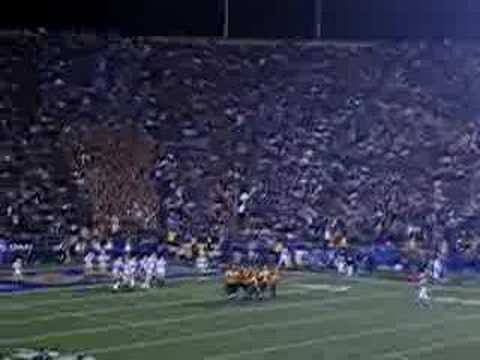 Check out a couple bonus vids after the jump…
And just to run this into the ground…  as much as it hurts to see my team scored on, here is a reaction shot from LSU from a couple years ago…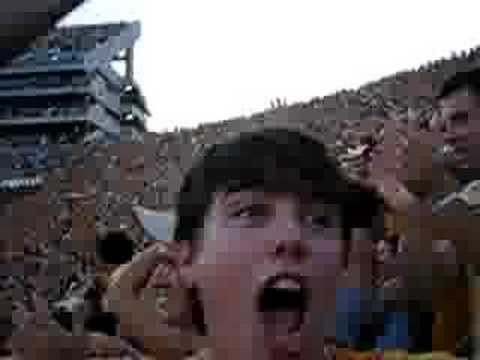 And for the Cal fans that will be at the game on Saturday, here's a little taste of a song that you should get to know pretty well.  May I present:
Vol Fans @ Georgia: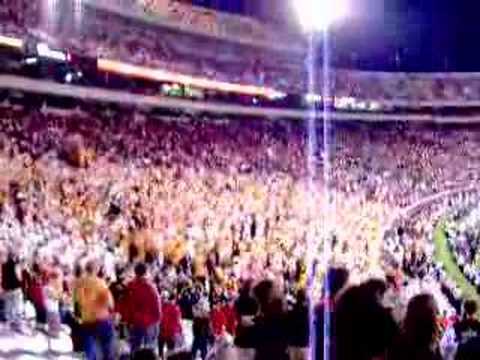 Email this Post